The bottles are made with 100 percent BPA-free glass, natural crystals and gemstones, and come in various elegant styles
Considering how important water consumption is to health, it has become a top priority for all who want to live a long and healthy life. Until now, bottled water has been looked at as a source of safe drinking water, but it has not been without consequences. Aside from price increases, bottled water is proven to be harmful to the environment and the body due to the micro-plastics they release. To redefine water consumption and ensure people stay hydrated when they drink water, Shiva's Stone has launched a fleet of eco-friendly Crystal Water Bottles.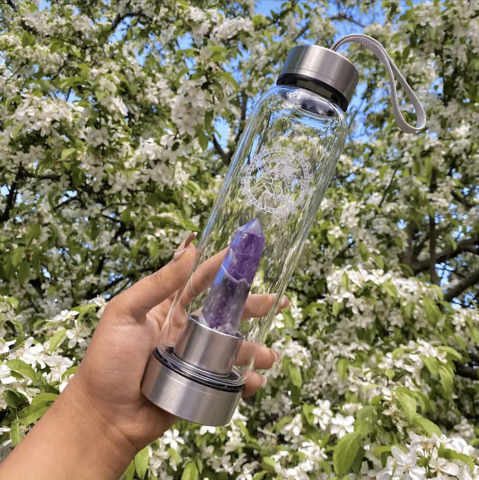 Shiva's Stone is a Canadian company that is committed to changing the way people stay hydrated. The brand has designed these Crystal Water Bottles to make drinking water throughout the day an enjoyable process rather than a chore while reducing the addition of carbon to the environment. Each Crystal Water Bottle incorporates natural crystals which charge water molecules with energy, similar to the way a quartz crystal powers a Rolex wristwatch.
Speaking on the Crystal Water Bottles, the Founder and CEO of Shiva's Stone had this to say, "There is nothing as important for humans as the need to stay hydrated. Drinking water from one of our crystal bottles rejuvenates your body with energy. You are also helping us reduce the carbon footprint on our planet by eliminating single-use plastic. Unlike other micro-plastic abundant bottles, our hydro-flasks are made from 100% BPA-free borosilicate glass. No side effects. No health concerns. Just positive energy and hydration."
Humans are composed of 70% water and it is essential for the body to function properly. Water is necessary for digestion, absorption of nutrients from food and weight-loss. It also regulates body temperature and aids in maintaining balance within cells. Not only does the water in each Crystal Water Bottle by Shiva's Stone offer the hydration the body desires, the crystals refine the water content in each bottle, offering bursts of energy. Shiva's Stone incorporates crystals such as Amethyst, Rose Quartz and Obsidian in their Crystal Water Bottles. Each bottle is also unique in that buyers can choose from hundreds of crystal mixes based on their zodiac sign, or pick from special blends for energy, clarity, or love.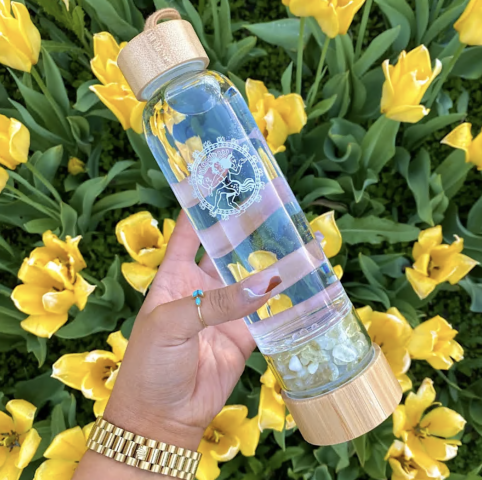 As part of its mission to protect the Earth, Shiva's Stone has partnered with One Tree Planted which allows them to plant a tree on a buyer's behalf in the continent of their choice. They plant these trees from the proceeds of every Crystal Water Bottle sold. The partnership has seen Shiva's Stone plant over 10,000 trees around the world which has helped prevent the pollution of landfills and oceans caused by the use of plastic.
To order any of Shiva's Stone Crystal Water Bottle, please visit https://shivasstone.com/collections.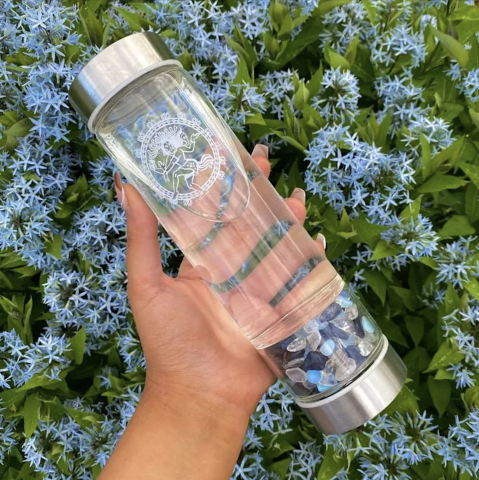 About Shiva's Stone
Shiva's Stone is a Canadian-based company that provides Crystal Water Bottle which help people stay hydrated throughout the day. The company is focused on redefining the process of hydration while eliminating the risks associated with the use of plastic water bottles and its impact on the environment.
For more information, please visit www.shivasstone.com or watch the YouTube video detailing the motivation behind Shiva's Stone Crystal Water Bottle.
Media Contact
Company Name: Shiva's Stone
Contact Person: Taraf Alkhrisha
Email: Send Email
Country: Canada
Website: https://shivasstone.com/